Your child is the star of their
very
own story book
Add their name and choose the character.
Choose any three story lines they'd love.
Animals, friendship, dancing, and more.

$24.95

Professionally printed
and hardcover bound.
Free delivery anywhere in Australia/NZ.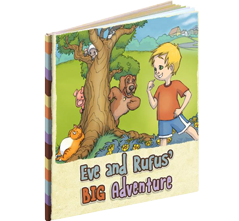 One-of-a-kind story book
You are about to click through to the world's most high tech children's story book ever made. Your book can be completely personalised - you can enter in what your child looks like, their name, and then choose three different story lines from twelve different choices. A week or two later, a beautiful hard cover book will turn up in your letterbox. Best for ages 0 to 7.